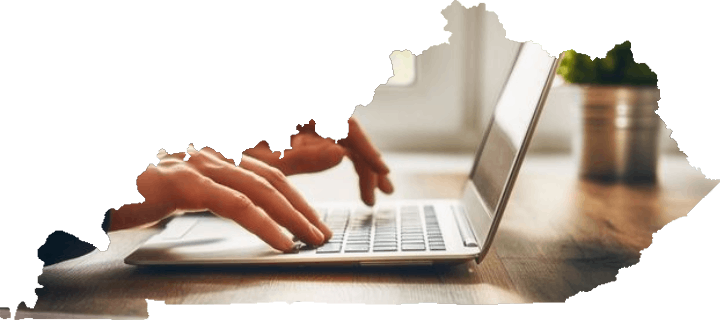 Bonita K. ("Bonnie") Baker has made Louisville her home since moving from Lexington, Kentucky in 1981. She sees herself as truly a "counselor at law" as she represents divorce clients during one of the most difficult times in their lives. During her decades of practice, she also has prepared QDROs not only for her own clients, but for many family law lawyers who hire her as neutral counsel to prepare the appropriate documents to divide retirement benefits pursuant to a divorce.
Bonnie is a graduate of the Indiana University Robert H. McKinney School of Law, where she was a member of the Moot Court team. She attended her first year of law school at the University of Kentucky, where she won the "best oral argument" award in the first year student Moot Court competition. Bonnie credits her strength in Moot Court competition to her strong communication skills.
Bonnie's writing talent led to several interesting experiences while still a teenager. Her hometown of Corydon, Indiana provided opportunities for her to work as a freelance reporter for the Louisville Times and to serve as editor of her high school newspaper. After winning a scholarship for being "best high school journalist," Bonnie attended Indiana University-Bloomington, where she was a staff writer for the award-winning Indiana Daily Student. She attended her junior year at the University of Kentucky, where she was a managing editor of the student newspaper, the Kentucky Kernel. She graduated from I.U. with a double major in journalism and English. In her early twenties, Bonnie worked as a newspaper reporter for the Cincinnati Post and Times-Star and for the Lexington Leader. "Early one, I realized that the skills of a journalist--interviewing, researching, getting the facts right, and writing-- are also the tools of a good attorney," Bonnie says.
Bonnie's writing talent also led to interesting positions while she worked her way through law school. She was the author of many articles for a publication for the continuing education of judges. She also served as a hearing officer for the Indiana State Employees Appeals Commission. However, one position gave her a unique background: she was a pension contract writer who revised outdated defined benefit plans to conform to the requirements of the Employee Retirement Income Security Act of 1974 (ERISA), a federal law which was enacted to protect employees who participated in employer-sponsored retirement plans. After graduating from law school, Bonnie continued to hone her skills by working as a staff attorney for the Court of Appeals of Kentucky.